Subjects (Books)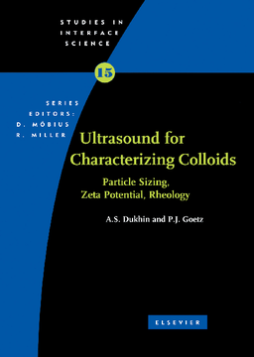 Additional Information
Book Details
ISBN

978-0-08-054336-9


Edition

Language

English

Pages

382

Subjects
Abstract
Two key words define the scope of this book: 'ultrasound' and 'colloids'. Historically, there has been little real communication between disciples of these two fields. Although there is a large body of literature devoted to ultrasound phenomenon in colloids, there is little recognition that such phenomena may be of real importance for both the development, and application, of Colloid Science. From the other side, colloid scientists have not embraced acoustics as an important tool for characterizing colloids. The lack of any serious dialogue between these scientific fields is the biggest motivation behind this book.
For colloidal systems, ultrasound provides information on three important areas of particle characterization: Particle sizing, Rheology, and Electrokinetics.
This book primarily targets scientists who consider colloids as their major object of interest. As such we emphasize those aspects of acoustics that are important for colloids, and thereby neglect many others. On the other hand, scientists working with ultrasound who are already familiar with the subject will find several important new developments.