Subjects (Books)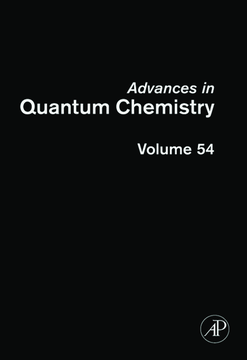 Additional Information
Book Details
ISBN

978-0-08-056916-1


Edition

Language

English

Pages

408

Subjects
Abstract
Advances in Quantum Chemistry presents surveys of current developments in this rapidly developing field that falls between the historically established areas of mathematics, physics, chemistry, and biology. With invited reviews written by leading international researchers, each presenting new results, it provides a single vehicle for following progress in this interdisciplinary area.
This volume concerns the proceedings of the 4th International Conference on the DV-Xá Method. The focus is on key issues of materials science, surfaces, boundaries, defects, metals, ceramics and organic materials and spectroscopy.
The DV-Xá method is a Density Functional-like development, which has reached an unparalleled theoretical and practical sophistication in Japan and Korea.
Publishes articles, invited reviews and proceedings of major international conferences and workshops
Written by leading international researchers in quantum and theoretical chemistry
Highlights important interdisciplinary developments