Subjects (Books)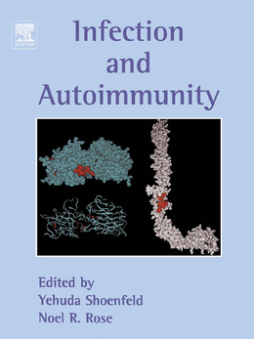 Additional Information
Book Details
ISBN

978-0-08-053465-7


Edition

Language

English

Pages

768

Subjects
Abstract
Infection and Autoimmunity encompasses the different mechanisms involved in the infection-autoimmunity association/induction. Special attention is given to heat shock proteins (HSPs) and to transgenic mouse models to better understand infection-induced autoimmunity.
Organized into six parts, this book first discusses the mechanisms of autoimmune induction by infection. Some chapters follow discussing the vaccination and vaccines, including the controversial issue of vaccine-autoimmunity relationship. Other chapters elucidate the relationship of bacteria and parasites to autoimmunity. Lastly, the aspects of infections and diseases are described.
This reference material will help readers gain a deeper insight into the important etiological aspects of autoimmunity.
The only book directed at the interactions between infectious agents and autoimmunity
Describes the prevalence and incidence of the global issues and current therapeutic approaches
Presents the measures for infection control
Completely updated, with new chapters
One-stop reference with easy access to topics