Subjects (Books)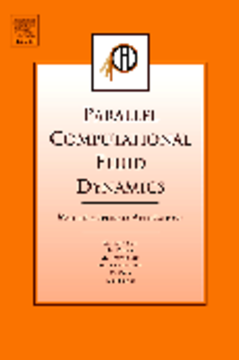 Additional Information
Book Details
ISBN

978-0-08-046096-3


Edition

Language

English

Pages

416

Subjects
Abstract
Parallel CFD 2004, the sixteenth international conference on Parallel Computational Fluid Dynamics and other modern scientific domains, has been held since May 24th till May 27th, 2004 in Las Palmas de Gran Canaria, Spain. The specialized, high-level Parallel CFD conferences are organised on travelling locations all over the world, yearly because of multidisciplinary subject of parallel CFD and its rapidly evolving nature.
The conference featured 8 invited lectures, 3 Mini Symposia, contributed papers and one Tutorial & Short Course. More than 80 multi-disciplinary presentations of the Parallel CFD had been presented, with participants from 17 countries. The sessions involved contributed papers on many diverse subjects including turbulence, complex flows, unstructured and adaptive grids, industrial applications, developments in software tools and environments as parallel optimization tools. This Book presents an up-to-date overview of the state of the art in parallel computational fluid dynamics.
- Report on current research in the field.
- Researchers around the world are included.
- Subject is important to all interested in solving large fluid dynamics problems.
- It is of interest to researchers in computer science, engineering and physical sciences.
- It is an interdisciplinary activity. Contributions include scientists with a variety of backgrounds.
- It is an area which is rapidly changing.