Subjects (Books)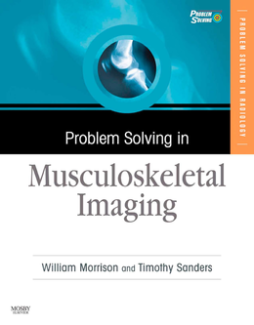 Additional Information
Book Details
ISBN

978-0-323-07620-3


Edition

Language

English

Pages

788

Subjects
Abstract
Elsevier's new Problem Solving in Radiology series offers you a concise, practical, and instructional approach to your most common imaging questions. In the Musculoskeletal Volume, you'll find expert guidance on how to accurately read what you see and how to perform common office procedures, including arthrography and biopsy. User-friendly features such as numerous tables, boxes, tips, rules of thumb, and an atlas-style appendix put today's best practices at your fingertips. A full-color design, including more than 700 high-quality images highlight critical elements and compliment the text, to enhance your understanding.
Features problem-solving advice to help you accurately identify what you see, especially those images that are not cut and dry.
Offers how-to-do-it guidance on the two most commonly performed procedures in private practice, arthrography and biopsy.
Highlights tricks-of-the-trade, tables, boxes, rules of thumb, and other points for easy reference.
Incorporates high-quality images and a full-color design that illuminate important elements.